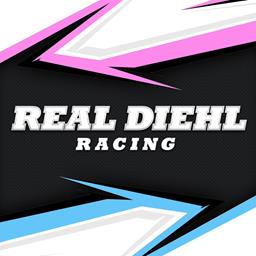 ---
Lily takes 3rd at Toledo!
Tiger Lily kicked off her 2021 season with a doubleheader at Toledo.
In her very first race in the Senior Honda division, Lily jumped out to a sizable lead. Her brother caught her with about three laps to go. Their sibling rivalry got the best of them and they spun each other out battling for the win. Because of the accident, Lily started at the back of an 11 car feature. Despite the setback, Lily battled her way to an impressive 5th place finish.
The second race in the doubleheader was postponed until Sunday due to rain. Lily started 2nd in the heat and took the lead on the first lap. She hung on to a loose race car for a 3rd in her heat. She also finished 3rd in the feature for her first Senior Honda podium! A local fan gave her the flowers after her race.
Lily's travel soccer team has a quadruple header next weekend, so her next race will be in two weeks at the Midwest Thunder opener in London, OH.
---
Back to News